On Saturday we went out and shopped like frenzied maniacs. We had been waiting over a year for this perfect combination of having time, money and need. We went to REI first and forked over a heapload at their shoe sale and on some new running clothes (and a membership!), all of which I totally adore. Then we kept on going (it was pouring outside anyways) and cruised up to the Alderwood Mall, which is always a commitment. We went to Gap and I bought some new jeans (not even on sale! I feel giddy) and some T-shirts, then we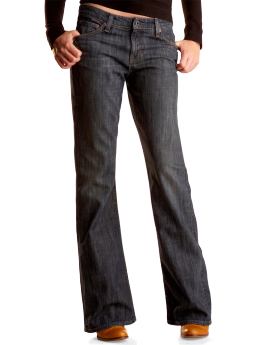 went to JC Penney and bought the new pillows I mentioned in an earlier post.
The Studly Hubby was very tolerant of this whole escapade (which is good because it was mostly me buying and him watching). I had been needing so many things for so long (from WAAAY before we even left Minneapolis) that I had to take a whole different approach: high volume and minimum festering. (normally I buy one thing at a time and put lots of festering into it). It worked out ok, although later on I couldn't help but do some post-shopping festering. I really hate buying new shoes the worst, because they never feel right until you've kicked around in them a few times, and I always buy the expensive shoes that you don't want to regret buying later. But it's so fun having new things! Especially when everything you had was ratty and holey and dated (I've already thrown away a pile of stuff - this stuff wasn't even worth Goodwill it was so bad).
This weekend I'm heading back to Iowa for a Big Wedding Weekend and a visit to some long-time friends there (both for the wedding and otherwise), then a Father's Day BBQ with some family and my mom's new puppy. We just got a new cell phone (with a camera!) so I'm going to take that with and all my new clothes and I'll feel like a queen the whole time.