One of my Summer Goals is to make another awesome photo book for Layla. For my last one I used Creative Memories software, which was totally rad. But, the company is going bankrupt so I'm looking for a new one. I just found
this GREAT site
that compares different companies and tracks printing deals and even has a bunch of tutorials and tips. On there I found out there are like 800 different companies that do this and probably a million hard-core digital scrapbooking fans (some that use a different company for every book depending on which one has the deal). I think if you aren't trying to be complicated you can put together a book in less than 2 hours but I can't imagine being that fast, like ever (it took me over a month to put together my last one, and I was working really hard).
After doing some online research, I went with
Blurb
, which isn't quite as cool as Creative Memories but about half the price.
Also while we're talking about photos check out these amazing photo cubes from Shutterfly: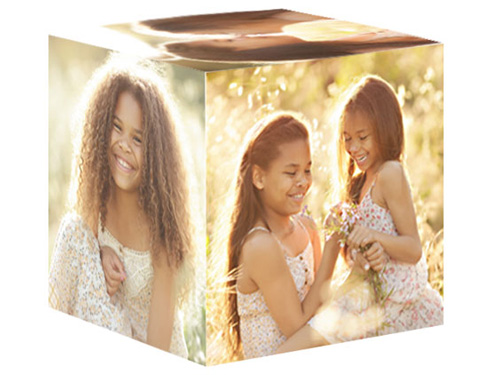 Update: I found a more professional review of digital scrapbooking companies
here
.